M ental health and wellbeing are top of the corporate agenda for a reason. If you've ever known someone who has suffered from depression, burn-out or worse (that's 1 in 4 of us), you'll know how important understanding and de-stigmatising mental illness is - and why corporate investment in the area is a no-brainer.
Having worked for three different law firms, I've seen first-hand why mental health is the deemed biggest issue facing high pressure environments. With common mental health issues like depression and anxiety accounting for the most days off sick of any health condition and costs to companies of £77 billion, it's no surprise that industry leaders like Ernst & Young, Crossrail, Skansa, Lendlease, the NHS and Imperial College London are investing in the 2 day Mental Health First Aid course. The equivalent of physical first aid, this course was developed in Australia in 2000 and is now internationally recognised in 23 countries.
To understand the difference between the 2 day Mental Health First Aid Course and the 3 hour Mental Health First Aid 'Lite', please see below.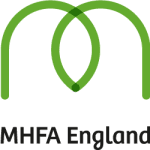 2 DAY MENTAL HEALTH FIRST AID COURSE
THE BENEFITS
The 2 day Mental Health First Aid Course is internationally recognised and will leave employees qualified mental health first aiders able to assist colleagues in need. After undertaking it, they'll be able to:

• Recognise the symptoms of mental health issues

• Feel confident helping someone experiencing a mental health issue

• Help stop a mental health issue from getting worse

• Help someone recover faster

• Guide a person towards appropriate professional help

• Say they're a Mental Health First Aider

• Reduce the stigma of mental health issues
"Mel delivered a really engaging and thought-provoking 2 day Mental Health First Aid Course training for our internal cohort of staff at Brandon Trust, a charity for people with learning disabilities. The topics were handled sensitively and we all left feeling confident in our ability to support and signpost people who may be suffering with mental health related issues. We are using the training as a springboard to explore how we can develop our internal well-being and support programmes. Thanks, Mel, for a fascinating two days"
"Thank you, Melanie, for the 2 day Mental Health First Aid training you provided for The Princes Trust last week. It was incredibly helpful to revisit mental health in a way that is very user friendly, practical and provides guidance about what to actually do if someone is in need. It was absolutely great!"
"Melanie is an excellent speaker/presenter. Her mental health first aid course was informative and engaging. It would be useful for any business where staff are the keystone of the business"
3 HOUR 'LITE' INTRODUCTION TO MENTAL HEALTH
THE BENEFITS
Where the 2 day Mental Health First Aid Course leaves employees qualified Mental Health First Aiders, the Adult Mental Health First Aid Lite course is an introductory 3 hour mental health awareness course giving employees a broad brush overview of mental health issues and how to look after their own wellbeing.

By the end of the course they'll be able to:

• Define mental health and some common mental health issues

• Identify stigma and discrimination surrounding mental health issues

• Relate to people's experiences and support people in distress

• Look after their own mental health
To find out more or to book this workshop, please contact me here.
If you'd like further support fulfilling your personal action plan, we also offer 1 to 1 executive coaching. These are a series of confidential, goal-orientated sessions which help you increase self-awareness, discover tools for change and take control of issues which are keeping you stuck. You can read more here.
Join the Community for Insider Access + Monthly Newsletter full of Advice + Inspiration